CA. #835032

(925) 595-5049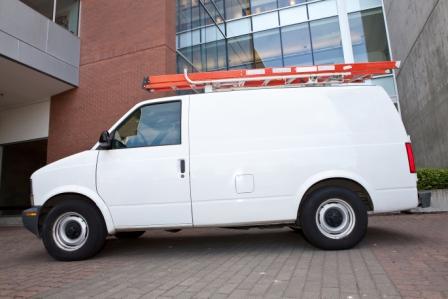 SERVICE CALLS  &  SERVICE VANS

Service calls are what electricians do when they are not working on larger projects like new construction of commercial buildings & homes, remodels, additions, and tenant improvements in commercial retail and office locations.

Many electrical contractors utilize service vans with the hope that their van will contain all of the parts and materials they will need to complete any given service call. They intend to complete this service call without any undue trips to the supply house otherwise the lure of the service van is greatly diminished. This is an ill conceived notion whether it be held by the contractor or his customer. The electrical industry is simply too vast for any service van's hauling and storage capacity to suffice. Also worthy of mention is that service vans are notorious for being unkempt calamities.

The attraction to this service van efficiency can lead to the desire to save time by using an incorrect part- aka not going to the supply house to get the correct part- and can overwhelm even the most integrity based business minds. Time is money, and money talks. To trust that a service van operator will let his ethics be his guide might be a stretch, and the service van can be a portent to this.

Service vans can work well for companies which specialize in much smaller fields such as cable TV, telephone, IT vendors, drain cleaning, and security alarm companies among others. Each of these fields requires far fewer parts for repair and new installation than does the electrical industry. Many electricians include in their list of offered services some of the aforementioned fields of telecommunications and IT services. So it is easy to understand why an electrical service van is entirely too small to carry the enormous variety of parts needed to be able to avoid unwanted costly trips to the supply house.

When it comes to service calls be patient with the guy who says he has to go to the supply house to get some parts. It might just be that these parts will be the correct parts. It is not a bad idea to let your electrician know that you would be willing to pay for his time to go and get the correct parts. Also, be patient with the guy who says he has to put you on his schedule as the good guys to hire are usually busy. That is not to say that all busy guys are worth hiring.

Do not be fooled into thinking that an electrician who shows up to your home or business in a service van is doing so because he thinks he looks good driving a van. No, that van and everything in it, was purchased under the auspices that it would be a time saving investment.